Special thanks to Barbara Halpern for the wonderful feature on University of Pittsburgh Equestrian Team rider Emma Gorham, who trains at BarGee Farms and has qualified to attend the Intercollegiate Horse Show Association (IHSA) National Finals in Kentucky this week.
—————————————————————————————————————————————————————————————————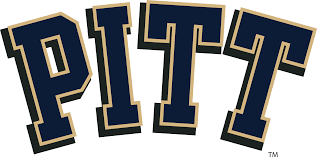 When one of Pitt's "Most Valuable Players" takes the field next week she will not be wearing a helmet sporting Panthers' colors. Instead, she will be donning headwear traditional in the equestrian world as she represents the University at the National Finals for the Intercollegiate Horse Show Association. 
Twenty-year- old junior Emma Gorham from Cheshire, CT will travel to the Kentucky Horse Park, Lexington, KY on May 5th along with her trainer, Jim Boyce of BarGee Farms, to compete at the event. IHSA, a forty-year- old organization, is based on the principle that any college student, regardless of financial status or riding experience, should have an opportunity to compete on a college equestrian team. But unlike most of the schools against which Emma and the other Pitt students compete, the Pitt group, with thirty members, rides under the auspices of a "club", not a team. While riders from schools such as Cornell, New York University and Brown are funded by the universities, the Pitt students must raise money for their riding lessons and showing costs because riding is not recognized by the athletic department. 
The Pitt riders practice weekly at BarGee Farms in Allison Park, PA aboard one or another of the sixteen school horses maintained by owner Barbie Bancroft. Assistant Trainer Boyce has full responsibility for the Pitt Equestrian Club. "When Jim gives the girls lessons, he actually gives a seminar in riding and horsemanship skills," explains Bancroft. "When they come to the farm the experience is an extension of the classroom as Jim imparts knowledge he has gained from taking clinics from the masters of the sport." Emma's road to the national championships has not been easy. First, she had to qualify for the Regionals by accumulating a certain number of points at horse shows held at other colleges within Zone 2. With over 400 teams and more than 8,900 riders, the IHSA divides the country into eight Zones organized geographically, with Zone 2 considered the most competitive.
Every Zone is divided into two to five regions of between five and fifteen schools. The teams within each region compete against each other in eight to ten horse shows a year. As the top rider at the Regionals in the Intermediate Division over fences, Emma went on to the Zone Finals held at St. Lawrence University, Canton, NY. She garnered the top rider award at the Zones, qualifying her for the National Finals. "What makes IHSA so challenging is that you don't take your own mount," explains Emma, who is a psychology and early education major. "You draw for horses when you get to the show, and hope you get a good one. That keeps everybody on a level playing field." 
Kenyon Bonner, Vice Provost and Dean of Students at Pitt, commented, "It's great to see our students competing on a national level. Participating at that level requires significant commitment and exceptional talent, which Emma exemplifies. Emma's success also underscores the important role that student organizations play in our students' educational experiences. We wish her continued success as she competes against some of the most elite equestrian athletes in the country." 
IHSA has launched the careers of many of America's best riders, such as U.S. Olympic Show Jumping medalists Peter Wylde, Beezie Madden and Greg Best. "I feel honored to follow in the footsteps of such great equestrians," says Gorham. "But even more importantly I am happy to be the first person ever to represent the University of Pittsburgh in this exciting arena."