Train with us.
BarGee Farms is home to four fantastic trainers who are ready to help you achieve your riding goals, whether you are just starting out or looking to excel in the hunter/jumper ring. The farm is open for riding lessons Tuesday – Sunday for private and group riding lessons.
&nbsp
The academy also boasts and exceptional stable of well-trained school horses for riders without horses of their own. To schedule a riding lesson, or for a list of riding lesson prices, please give us a call.
Barbara Bancroft
Owner and head trainer Barbara Bancroft has had an illustrious career in the show jumping world and has brought back her extensive experiences to share with her students at BarGee Farms. As a rider, she has competed successfully in hunters, jumpers and three day eventing nationally and internationally, riding at prestigious venues in the US, Canada and Mexico, and representing the United States Equestrian Team in Europe, Africa and Asia.
&nbsp
She garnered the 1993 Hermes/American Grandprix Association (AGA) Rookie of the Year award her first year in the Grand Prix show jumping arena, and rode on multiple Nations Cup teams for her country. Barbara has brought along many talented young horses and riders to become legitimate and successful competitors in their own rights as well.
&nbsp
With her 45 years of professional training experience, she has had students qualify for all major equestrian events in the United States, including multiple equitation finals, Young Riders finals, and innumerable championships and year end awards in both the local and national show jumping associations.
&nbsp
She brings to BarGee Farms a great knowledge and ethic of horsemanship, and intense dedication to the sport, and extensive experience in training both horses and riders. She has also been accredited by the the United States Equestrian Federation as a Certified Trainer, and holds a USEF 'R' judges card in hunters, hunt seat equitation, and jumpers.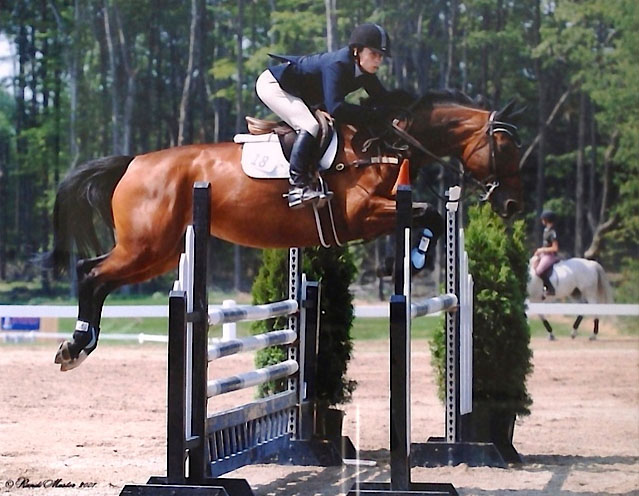 Sarah Trevail-Perry
Sarah came to BarGee Farms from a successful career as a Canadian jumper rider, having trained throughout her junior and young rider years with Canadian Olympian Beth Underhill. Sarah has competed all over the continental United States for BarGee Farms, gathering laurels everywhere from Mississippi and Kentucky to Indiana and Michigan.
&nbsp
Mother of two, Sarah teaches small children through adult riders good horsemanship and correct jumping technique, and is available for group and private riding lessons at the farm. Many of her students have gone on to accomplish great goals, and have competed at many local and nationally ranked horse shows.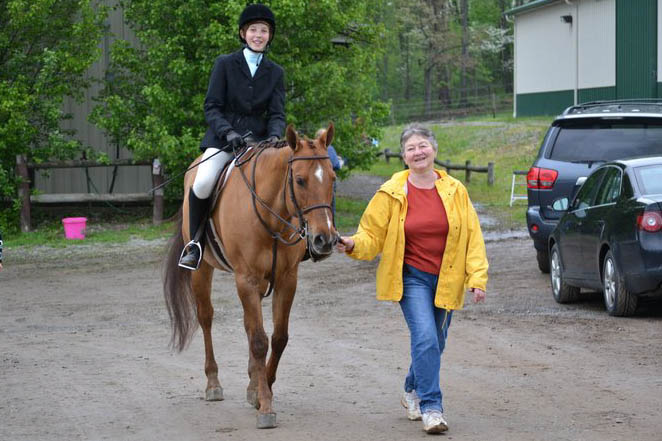 Toni Humes
Grandmother and mentor, Toni has been teaching at BarGee Farms since its opening in 1991. Her students have advanced from leadline to the Grand Prix level, and have won most of the major year end awards in Western Pennsylvania. She has taught students who have excelled in the pony hunters, childrens hunter, junior hunter, equitation, and high level jumpers.
&nbsp
She is also an accomplished ground trainer, and her project 'off-the-track thoroughbred' was a ribbon winner and champion at the Western Pennsylvania Professional Horsemans Association horse show in 2012. She has been unforgettably instrumental in the successful training of many young horses and riders at BarGee Farms, and imparts on her students a strong work ethic, correct technique, and a love for the sport. Toni teaches both group and private riding lessons.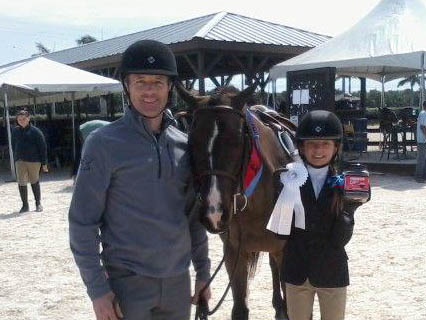 Jim Boyce
Jim comes to BarGee Farms from a successful career teaching college music. He traded in his musical score to train students and horses, and has had many riders advance from leadline to winning ribbons at the most prestigious horse shows in the United States, including the Winter Equestrian Festival.
&nbsp
A United States Equestrian Federation Certified Trainer, he is also the head coach of the very successful University of Pittsburgh Equestrian Team, which is located at BarGee Farms. Jim teaches both group and private riding lessons.